SCROLLER – Social networks
Chatting, posting, liking: The newest issue is dedicated to social networks. Have you already signed up for one or more social networks? Or do you really want to? Then this new SCROLLER is just right for you. You'll learn everything about social networks that you absolutely should know.
The kid reporters were out and about. They got the low down on what is so fun about social networks for children. How and why people ought to take responsibility for their behavior on social media is something you'll learn from YouTuber RobBubble.
Media magazine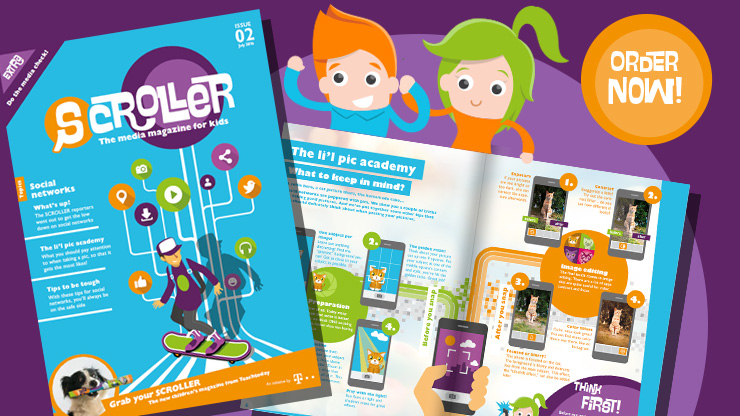 Read online here!
Order Scroller now!
SCROLLER is also available in print. Grab the new issue for yourself. It's got tons of great stuff to read – and of course it's free for you and your friends. Talk to your parents. They can also order a version of the magazine that would interest them, our "Grown-ups' magazine."
Download Scroller
You can download the new issue here. Then you can scroll through it even without an Internet connection.

SCROLLER – Social networks
Whether it's Whatsapp, Snapchat or YouTube – kids today come into contact with social networks very early on. In the new issue of SCROLLER, youngsters ...
Read more
Read less