Digital games
You walk on air! Bounce back and forth, left and right – in a computer game, you're a extreme athlete who can jump across rivers and evade obstacles. It's cool and fun!
Learning and discovering the world with digital games is super fun, but many games in stores and online are dangerous because of their questionable content. Here are some tips on how you can protect yourself.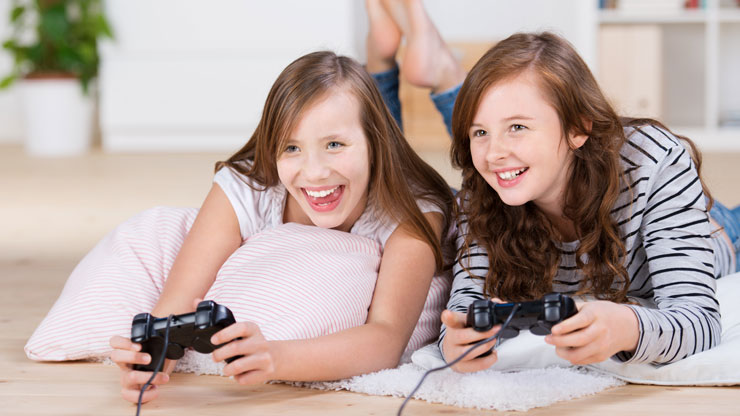 Tips on what you should consider when choosing digital games
PEGI 12+ – ever see this? PEGI is a rating for games and stands for Pan European Game Information System (USK in Germany). These abbreviations are set according to youth protection laws. The 12+ means you shouldn't play unless you're 12 or older. You should always check to see if the game you're about to play is appropriate for your age.
Be especially careful of browser games with no age limits.
Get your parents involved! Show them what games you really want to play and tell them all about it. You could even play a round against them, maybe?
Always check a game's content and legal rating before buying or playing it. PEGI and USK ratings can help you figure that out.
Watch out for the game's genre: Some games last a very long time. Pick computer games with limited play times so that you can be sure you're not playing too much.
Talk about computer games and their appropriate use with your friends, teachers and people you know.